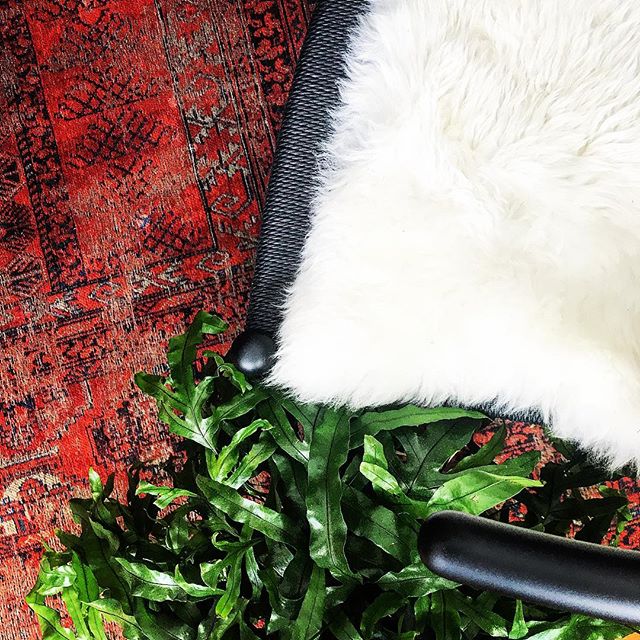 House is in full revamp mode over here and I am obsessed with our new dining room rug and chairs 😍❤️ Only took me months of staring at rugs to finally lock down this perfect little diddy and she was so worth the wait!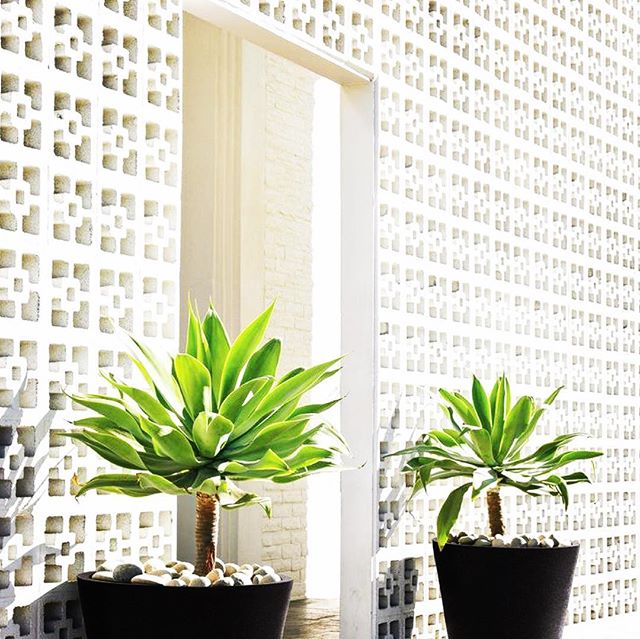 Currently selecting breeze blocks for the Malibu house and having a total brain block 🤦🏼‍♀️ Help a sister out. Which block do you prefer? 🤷🏼‍♀️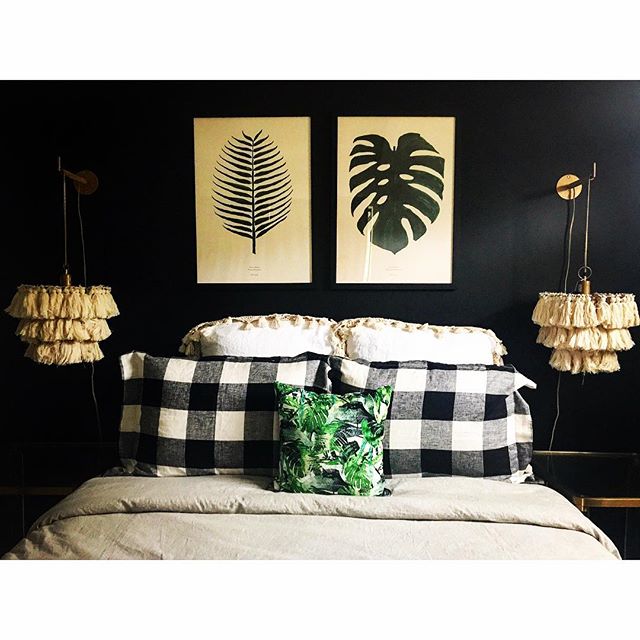 Currently have an obsession with dark paint colors 🖤 Love how this room turned out at our rental property. Currently looking for tenants that want to call this little Encinitas bungalow home 🏡 Hit me up 💁🏼‍♀️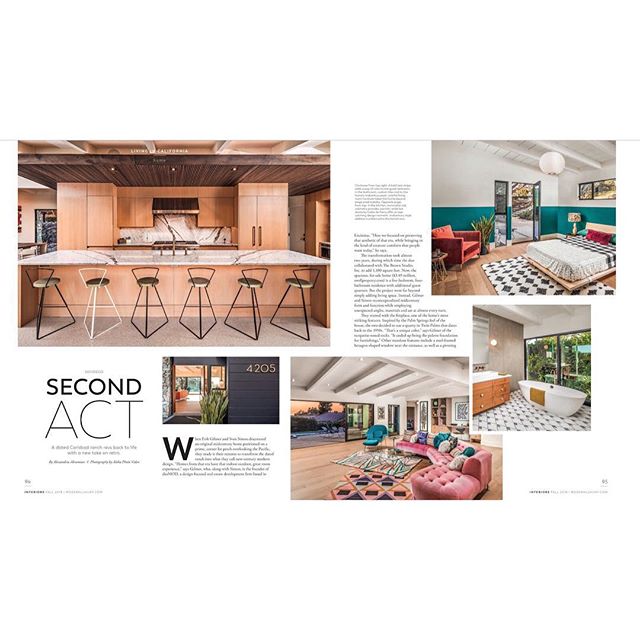 My staging was featured in Modern Luxury Interiors California! Love this colorful retro Carlsbad oasis 😘🙌🏻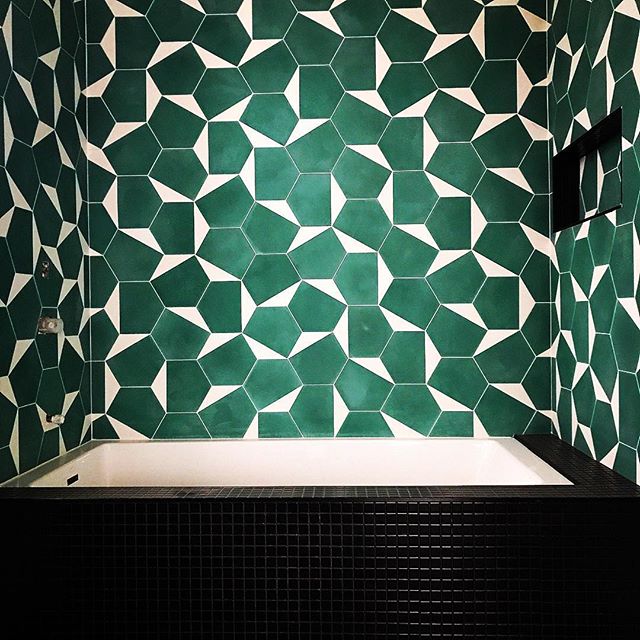 I got quite a few strange looks when I told people my tile choice for this bathroom and now, I have people swooning 😍 Tile game on FLEEK! 💁🏼‍♀️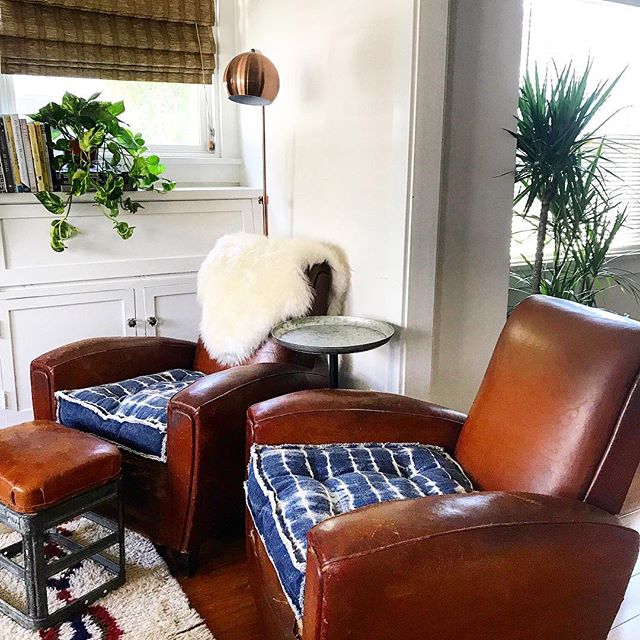 Realistic Friday. As a designer, I spend countless hours on projects and designing fun beautiful spaces. Unfortunately, my own home sometimes takes the back burner 🤷🏼‍♀️ BUT, I am in full swing GET SHIT DONE mode over here to give a little fall revamp. I bought some plants, send prayers 🙏🏼 Our vintage club chairs are SUPER worn in and I came across these cute batik outdoor cushions that fit like a glove and allowed me to do what I originally wanted to do with these chairs when I first bought them! Thank you @homegoods Now you can get out of the chair without needing assistance! Progress people, progress.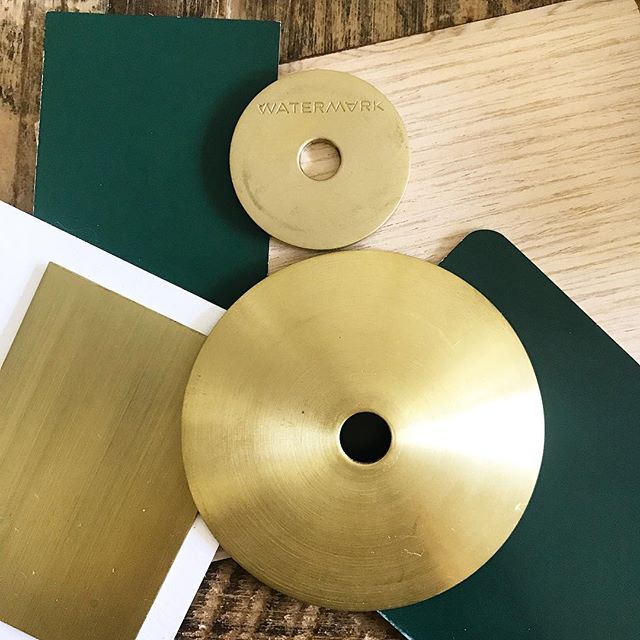 Malibu kitchen vibes over here. In the final phase of selecting the perfect green for the cabinets 🌵🌱🌲 Anyone have a favorite green you love? 💚